DPA Sale
Ab sofort sind alle lagernden DPA Mikrofone zum Sonderpreis verfügbar.
Beachten Sie bitte:
Barzahlung/Vorkasse only! Keine Kreditkarten.
Zwischenverkauf vorbehalten! Reservation mit Anzahlung möglich!
"nur" 12 Monate Bring-in Garantie bei Gotham AG für Demo/Mietmikrofone!
7.7 % CH-Mwst inbegriffen. Zuzüglich allfällige Versandkosten.
Abholung und Barzahling nach Vereinbarung/Reservation möglich.

---
Hier die Sonderliste
(PDF) DPA Sale List
---
---
Effective immediately we offer our entire stock for sale at a special net price.
Please note:
CIA payments only. Paypal possible if you cover 5% Paypal fees! Paypal only to a maximum of CHF 400.00
Subject to prior sale! all discounts are considered. Net direct sales offers!
Reservations with a paypal-deposit possible!
Limited Swiss warranty of "only" 12 months on some items! Transport not covered by warranty (bring in warranty)
ex Works Dietikon (CH) Prices, shipping fees additional! You can visit, verify and pay cash your reserved item.
7.7 % Swiss VAT included!, Payment in CHF (Swiss Francs) only.
---
Preisstellung:
Abholpreise in CHF (Schweizer Franken),
Nettopreis
,
per Stück
, inkl. 7,7 % MwSt., Franko Dietikon (Schweiz). Zuzüglich allfälligeVerpackungs & Versandkosten. Preis- und Produkteänderungen bleiben vorbehalten! Konditionen und Mengenrabatte auf Anfrage. Garantie 24 Monate bring-in/take-out exkl. Verschleissteile. Händlerkonditionen auf Anfrage.
Bestellung/Anfrage mit einfachem Email:
We also provice an orderform (Doc) you can complete and email or fax to us.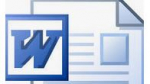 ---
---
Terms:
Ex works Dietikon in CHF (Swiss Francs),
Indicated Prices are per piece, including Swis VAT
7,7 %
. Subject to changes w/o prior notice. .
Inquire here (Email):
Dealer and export prices are quoted in short notice.
Please send email.
---