Where to buy
We are currently setting up our sales network. You can order direct!
Contact us per email if you like to become a dealer/distributor.

please ask for a quotation here: (link)
Please indicate your address and details, indicate product and quantity and requested delivery date.

We also provice an orderform (Doc) you can complete and email or fax to us.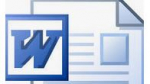 ---
Gotham AG
Heimstrasse 27
CH 8953 Dietikon, Switzerland
Phone: +41 (0) 44 840 01 44 , Fax: +41 (0) 44 744 25 22
Mobil: +41 (0) 79 401 73 01
CEO Franz Ammann direct. Please use Text or WhatsApp, no calls please
Free carpark in front of our offices. (Time limit!)

---
Die Verkaufspreise sehen Sie in den Produktedetails oder als PDF Preisliste im download
Interessante Konditionen für Professionelle Anwender(Studios), Händler/Wiederverkäufer, Vermietdienstleister. Exportkonditionen für Händler und Distributoren. Nehmen Sie mit uns Kontakt auf.
---
Verkaufsbrutto Preisliste CHF (Schweizer Franken)
---
Retail Pricelist English in CHF (Swiss Francs)
Find our retail pricelists in Download (Link English). Attractive reseller and professional studio discounts avialable. Apply for dealership with a simple email to info@gotham.ch
---
Our onlineshop is offline right now. Please inquire via Contact and avoid entering all datas, you can simply
send us an email
to
info@gotham.ch
and we will quote with our ERP system.
Link Contact