Microphones to WM110 optional available
Type

Description

Retail Price CHF
.


TTC302-O-B Tie-Clip Microphone

Omni (round) black, with 3.5mm Jack to WM110

Gotham Part Nr: GMTWTTC302OB34

CHF 90.45
TBA

TTC302-O-S Tie-Clip Microphone Skin
Omni (round) skin / beige, with 3.5mm Jack to WM110

Gotham Part Nr: GMTWTTC302OS34
CHF 90.40

THS107-O -F Eearworn Microphone Omni Skin

Gotham Part Nr: GMTWTHS107OS34

CHF 116.30
THS107-U -F Earworn Microphone Unidirectional Skin

Gotham Part Nr: GMTWTHS107US34
CHF 116.30

TPG410-O Plug-In Microphone Omnidirectional (round)

Gotham Part Nr: GMTWTPG410O
CHF 64.60

TPG420-U Plug-In Microphone Unidirectionel

Gotham Part Nr: GMTWTPG410U
CHF 64.60
Gotham Hi-End Headsetmicrophone Omni in black or skin

GMHO66

B

34(3.5mm Jack) Link


CHF 420.05
Gotham Hi-End Headsetmcrophone cardioid in black or skin

GMHC88

F

34 (3.5mm Jack) Link


CHF 242.35
---
WM110:
---
WM110
---
Terms:
Ex works Dietikon in CHF (Swiss Francs),
Indicated Prices are per piece, including Swis VAT
7,7 %
. Subject to changes w/o prior notice. .
Inquire here (Email):
Dealer and export prices are quoted in short notice.
Please send email.
We also provice an orderform (Doc) you can complete and email or fax to us.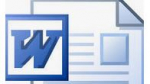 ---
WM110 Wireless Audio System Datasheet